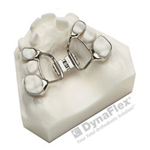 The palatal expander "expands" (or widens) your upper jaw by putting gentle pressure on your upper molars each time an adjustment is made. The animation below will instruct you about when and how to adjust your expander. When you achieve the desired expansion, you will wear the appliance for several months to solidify the expansion and to prevent regression.
Adjusting the palatal expander
You can also download these instructions in a printable PDF document.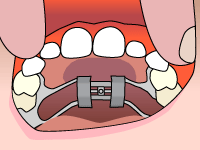 Step 1
In a well-lit area, tip the patient's head back.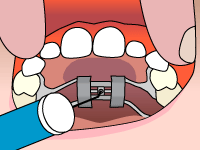 Step 2
Place the key in the hole until it is firmly in place.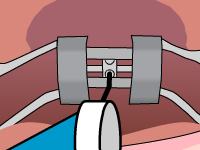 Step 3
Push the key toward the back of the mouth. You will notice the fender will rotate and the new hole will appear. The rotation stops when the key meets the back of the expander.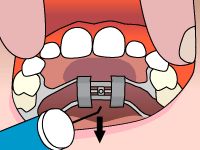 Step 4
Press back and down toward the tongue to remove the key. The next hole for insertion of the key should now be visible.
What Patients Are Saying
"My son has had his braces on for the past 3+ years, and he just recently got them taken off. Through the years the staff and Dr. Jones have always been remarkable! Dr. Jones was always walking around with a smile and the aura around him is amazing! I can't express enough how helpful, pleasant and warm everyone is."

~ Carolina G.

" I had absolutely awful teeth before I came here. I had braces here for two years and a couple months. Even with my financial troubles, they found a way to make it easy and affordable. Rusty Jones is a great doctor and he makes me feel super comfortable. My teeth look great now and I am so happy with them. I would recommend this office to anyone."

~ Emma L.

"Every time I went in, I received great customer service from the staff. The staff was so nice and always smiling. I always felt comfortable asking questions, and they always work with my schedule to give the best time for my appointments... I highly recommend Rusty Jones Orthodontics to friends and family. If you need braces, this is the place to come and get the great smile you have been wanting to have."

Emma L.
Read
More
Reviews